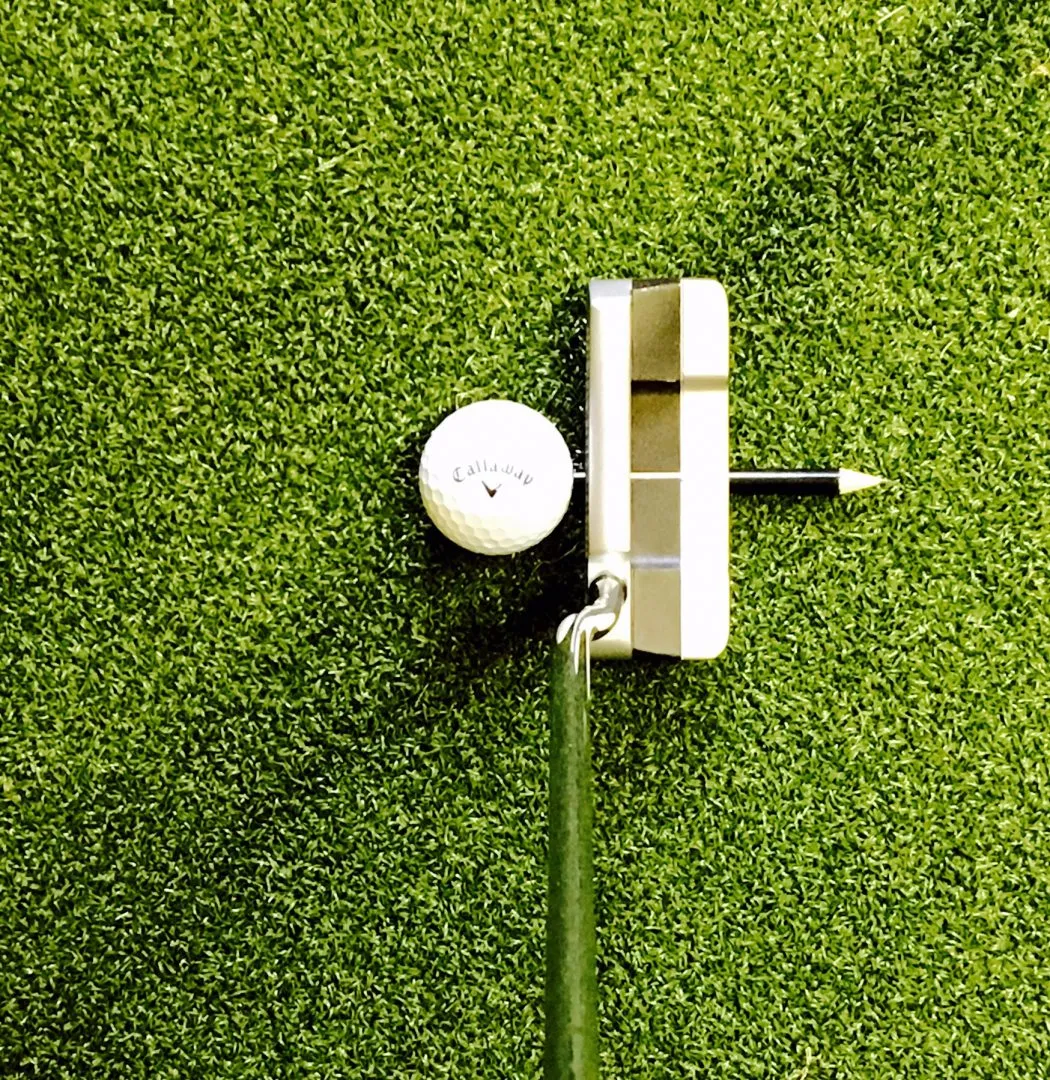 Putting Tips: Check The Sweet Spot Of Your Putter
If you read our last putting tips blog where we showed you a golfer not addressing the golf ball from the centre of the putter, since then a few people have got in touch wondering how best to test this themselves and get accurate feedback?
In the video and images below I'm going to show you a very simple putting tips to check that the sweet spot of the putter is lined up with the centre of the golf ball.
Simply get a pencil or a pen, it doesn't have to be a short pencil like the one in the video, and position directly behind the middle of the ball. Ideally the pencil should be aligned with a target, be it a hole on a putting green, or a cup/glass on the carpet at home.
From here, position the alignment aid of your putter directly above the pencil and go ahead and strike your putt. If the position of the putter looks and feels normal you will know you have been positioning the putter correctly prior to trying this drill. If the position of the putter behind the ball looks strange or different then more than likely you have not been addressing the ball out of the centre of the putter.
If you are not striking the ball from the sweet spot, this will lead to the putter face twisting open or closed at impact as a result of the off-centre strike. This will also impart hook spin if struck on the toe side of the sweet spot, or slice spin if struck from the heel side of the putter.
P.S- You don't have to hover the putter above the pen/pencil, feel free to let the putter sit on it before you start your stroke.
We hope these quick putting tips helps your putting. Now get practicing!